I hope you find this issue interesting and informative as we continue on the journey to see if South Copeland is a suitable location to host a Geological Disposal Facility (GDF) and whether our community wants it to be here.
This issue looks at what exactly a Geological Disposal Facility is and why the UK needs one; explores upcoming aerial surveys by the GDF developer; provides detail on our community events to find out more; introduces the GDF regulators (the Office for Nuclear Regulation and the Environment Agency); and updates on Community Investment Funding (CIF). As detailed in our last issue earlier this year, the South Copeland Search Area had to change its boundaries due to Local Government Reorganisation.
The Search Area now covers the Cumberland electoral wards of Millom and Millom Without which incorporates the parishes of Drigg and Carleton, and Irton with Santon.
These parishes previously formed part of the Mid Copeland Search Area as they were within the Copeland Council electoral ward of Gosforth and Seascale, but now sit within the South Copeland Search Area. This is the first newsletter residents in those areas will be receiving from us. As always, areas within the Lake District National Park continue to be excluded from consideration.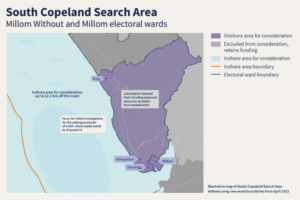 We are looking forward to working with the new unitary authority around the subject of geological disposal, and the local authority representative on the Community Partnership will be confirmed in due course. David Moore, formerly Nuclear Portfolio Holder for Copeland Borough Council, will continue on the Partnership as interim local authority lead in the short term.
We have also welcomed Bob Kelly to the Partnership as Cumberland Councillor for Millom, Andy Pratt (Mid Copeland GDF Community Partnership's Chair) as Cumberland Councillor for Millom Without, and Chris Gigg who represents Drigg and Carleton Parish Council.
Over the last couple of months, it has been really interesting for me to find out more about the other areas taking part in this siting process for a GDF, including Theddlethorpe in Lincolnshire where I visited recently, as well as Mid Copeland and Allerdale in Cumbria.
I look forward to learning more about these communities and their approaches to GDF as we continue in this process.
As always, do get in touch with us to have a conversation, ask a question, or raise a concern.
Ged McGrath
Chair, South Copeland GDF Community Partnership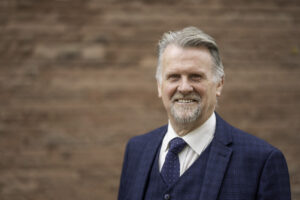 Download newsletter below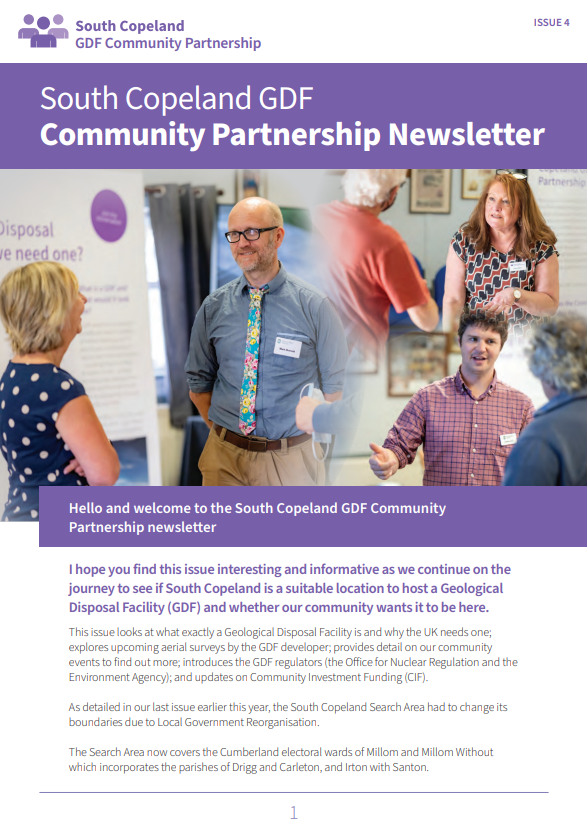 Contact Us
We want to hear your views and help you find all the information you need, so please contact us with any comments or questions:
Email:gdfinfo-southcopeland@nda.gov.uk
Call: 0300 369 0000
For hearing and speech impaired customers please call via Relay UK on 18001 (all calls are charged at local rate)
Write to us: South Copeland GDF Community Partnership, GDF Enquiries, PO Box 130, Seascale, CA28 0DN