In this edition, we bring you news of what we've been working on since last time, the South Copeland Search Area boundary changing due to Local Government Reorganisation, and the GDF developer starting its initial investigations to begin to understand the suitability of locating a Geological Disposal Facility (GDF) in South Copeland.
The information provided from these site evaluation studies will hopefully help to answer many of the questions raised by members of the public and aid understanding as to whether South Copeland could be a suitable location to host a GDF. This is really important as, ultimately, it will be the residents of the Potential Host Community who make the decision as to whether or not they want a Geological Disposal Facility (GDF). The process of finding a suitable site could take 10-15 years. Before regulatory approvals for the GDF are sought, a Test of Public Support would give the Potential Host Community a direct say over whether or not the project goes ahead. South Copeland is not the only community considering whether it is the right location for a GDF and if a GDF is right for it – Mid Copeland and Allerdale in Cumbria and Theddlethorpe in Lincolnshire are also taking part in the siting process.
As a Partnership, we want to hear and share different views, and in this issue, The Committee on Radioactive Waste Management (CoRWM), who provide independent scrutiny and transparent advice to the UK government on the long-term management of higher activity radioactive waste, offer their view on geological disposal. In addition, we'll take a look at what is happening in Canada and reflect on our discussion with Ignace Community Nuclear Liaison Committee (ICNLC), one of the communities considering hosting a GDF there.
We also provide the answers to some of your questions – "What is a Test of Public Support?" and "What is a Potential Host Community?".
Finally, we introduce you to two new Community Partnership members, Kate Willshaw and John Sutton, who give a voice to the environment on the Partnership. We are continuing to look for new members in the sectors of Agriculture, Business, Tourism, Seldom Heard and Youth, so if you would like to join us and help ensure that the community has all of the relevant information that they need about geological disposal and the process, please get in touch. I hope you find this issue interesting, and if you have any questions or would like to share your views please do contact us.
Ged McGrath
Chair, South Copeland GDF
Community Partnership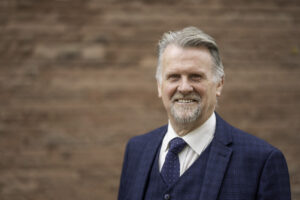 Download newsletter below
Contact Us
We want to hear your views and help you find all the information you need, so please contact us with any comments or questions:
Email:gdfinfo-southcopeland@nda.gov.uk
Call: 0300 369 0000
For hearing and speech impaired customers please call via Relay UK on 18001 (all calls are charged at local rate)
Write to us: South Copeland GDF Community Partnership, GDF Enquiries, PO Box 734, Swansea, SA1 9RP