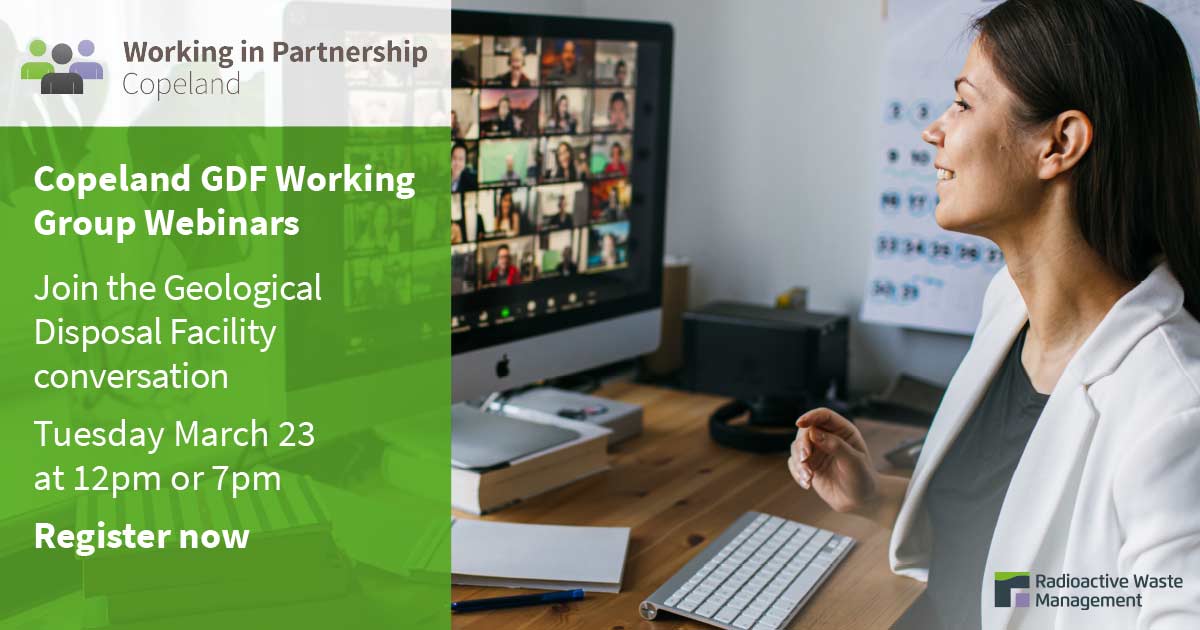 Two online events are being held by Copeland GDF Working Group to discuss geological disposal and what it could mean for Copeland.
They are the first in a series of interactive webinars to provide information around what is a Geological Disposal Facility (GDF) for higher activity radioactive waste. Questions can be submitted in advance.
Discussion topics will also include what's different about the GDF project this time around and work on identifying a Search Area.
The events will include presentations from the Copeland GDF Working Group and Radioactive Waste Management (RWM).
Working Group Chair Mark Cullinan said: "We're in the early stages of our conversations in Copeland and understanding people's views now, as well as enabling people to access information, is very important to us.
"Please take part in these webinars to learn more about geological disposal and let us know your views and questions. Community consent is at the heart of the process and a GDF cannot be built unless there's a suitable site and a willing community."
The two events will take place on March 23 at 12pm or 7pm, and are open to anyone – members of the public, business communities, local group representatives – who would like to find out more.
To register for one of the hour-long events and submit your questions go to Copeland Working Group Webinars (rwmevents.co.uk), questions can also be submitted during the webinar.
Topics for future webinars will include geology and can also be guided by what further information people would like.
The Copeland GDF Working Group has three main tasks – begin to understand community issues, concerns and questions about GDF; identifying a search area or areas within Copeland – including considering the area off the coast – for further consideration and recruit initial members for a Community Partnership which could take that work forward.